View Programs
Our goal is to provide experiential learning opportunities and cultural expansion for physical therapists and physical therapy students while allowing those in our partner communities to benefit from assessment and physical therapy. 
About ISL's Physical Therapy Program
ISL's physical therapy program is interactive and highly specialized. Volunteers will observe and learn manual techniques and tests for evaluating patients from communities in need, where high tech equipment, such as x-rays and MRI testing, is not available.  This is accomplished under the guidance and supervision of local physical therapy professionals, who make sure all evaluations and treatments are performed accurately and appropriately.
Our physical therapy program provides evaluations and services during home visits and within health care facilities and community clinics.  We do this by assessing patient needs, providing relief from pain, and offering education and awareness. This is a invaluable opportunity for physical therapy volunteers to not only observe the physical therapist in action, but to actively assist with important aspects of physical therapy evaluation and treatment.
Who Is Right For Our Physical Therapy Program?
ISL's physical therapy program is ideal for physical therapists and physical therapy students at all education levels, as well as for students or professionals in similar fields, such as sports medicine and massage therapy.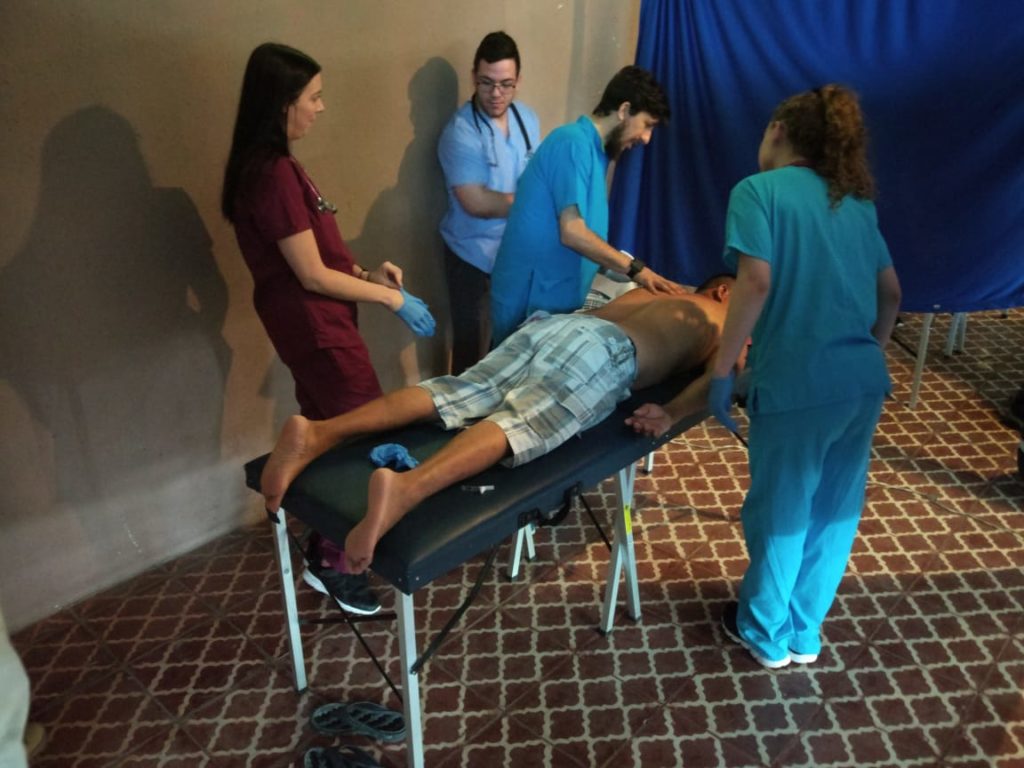 Volunteer Involvement
ISL collaborates with in-country professionals and local Ministries of Health in order to determine how our volunteers can best impact developing communities. The level of volunteer participation is directly dependent on their level of training.  Each program has the potential for three levels of volunteer involvement: observer, assistant, and practitioner. Pre-PT student volunteers would fall into the "observer" category in terms of the examination/diagnosis/treatment process, but would be allowed hands-on experience with non-invasive procedures (such as taking vitals), as determined by local Ministry of Health standards.  PT student volunteers may assist in the examination, diagnosis, and treatment process to the degree determined appropriate by local Ministry of Health standards.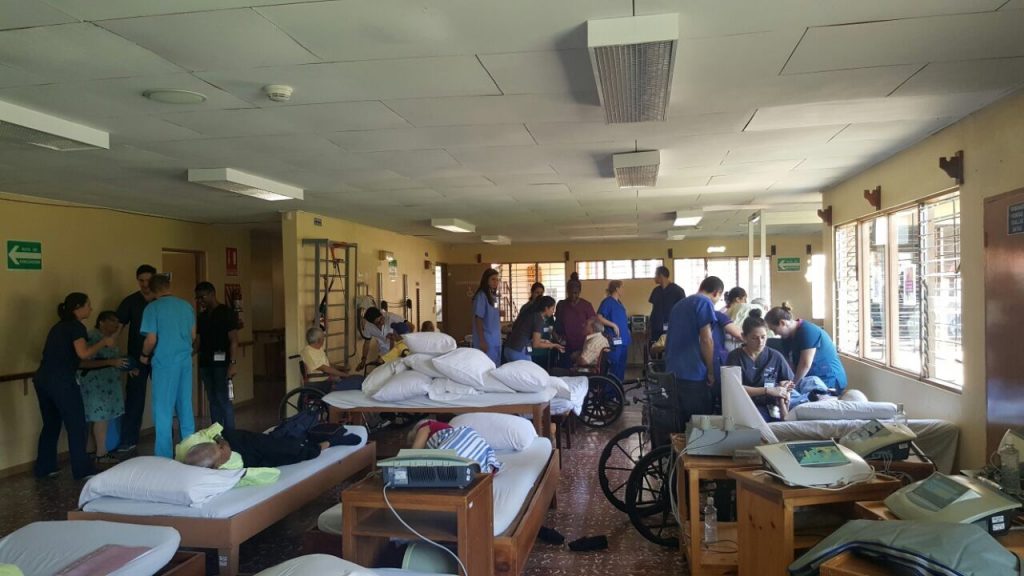 Safety and Respect
Respect of our patients
Patient consent is an essential pre-requisite when volunteers work with patients.  All patients sign a consent form to be seen by a doctor with students observing – we receive this consent prior to patient intake and examination.
Our patients are protected from exploitation – we are discreet and respectful. We do NOT under any circumstance take photos of any procedure during a patient's visit. Furthermore, patient rights must be respected at all times; patients have the right to refuse treatment.
ISL prohibits discrimination on the basis of color, national origin, disability, sex, gender identity, religion or any other factor.
Volunteer Safety
For the sake of security, ISL volunteers on teams remain together from arrival to departure, and are accompanied by ISL staff at all times.
The safety of our volunteers is our number one priority. ISL has offices in all of the countries that we serve. That means wherever you go, rest assured, we're there too. All ISL regional staff members are thoroughly screened to ensure the safety of your team's local interactions and we continuously monitor and address all emerging health and safety issues in each of the countries we operate.
Specific precautions taken by ISL:
ISL programs avoid large, crowded areas, such as sporting events, whenever possible.
We continuously monitor local media and information sources in each of our countries through our on-site staff, and take appropriate actions to avoid areas of concern.
Our on-site staff provides feedback on local situations in each community we work, and if recommendations are made to change itineraries or programming, we do so immediately.
Our management team relies on the advice of a number of organizations, including the U.S. State Department, the World Health Organization, the Center for Disease Control, the Federal Aviation Administration, and the National Transportation Safety Board, as well as an international safety and security organizations. If conditions exist that may hinder our ability to provide a safe program, we will alter the itinerary and redirect the program to safer regions or provide other alternatives.
What To Bring
You will need:
Stethoscope
Blood pressure cuff
Scrubs
Refillable water bottle
Funds to cover one meal per day, recreation, incidentals, souvenirs and entry or departure taxes (where applicable)
Optional donations of PT supplies (tennis balls, k-tape, goniometers, biofreeze, gait belt, exam gloves)
An open-mind, a sense of adventure and a heart of service!
What ISL Provides
24-hour accompaniment by professional, bilingual staff
Airport pickup/drop off
All ground transportation
All lodging
Two meals per day
Drinking water
Instruction by licensed medical professionals
Medications and supplies
Quality experiential learning
A meaningful glimpse into another culture
An unforgettable adventure