View Program
About Guatemala
Known as the Land of Many Trees, Guatemala is lushly forested and ranks among the world's top five hot spots for biodiversity. Guatemala is a country of volcanoes, mountains, and beaches that range from the Pacific Ocean to the Caribbean Sea. Three of Guatemala's 30 volcanoes are still active. From the Cuchamatán Mountains in the western highlands, to the coastlines on the Caribbean Sea and the Pacific Ocean, this small country is marked by contrasts.
Guatemala lives in technicolor. Everywhere you go, the vibrant indigos, reds, greens, and yellows harken back to a history that transcends time and remains very much alive today. One of the last strongholds of the Mayan civilization, Guatemala is still home to traditions that date back thousands of years.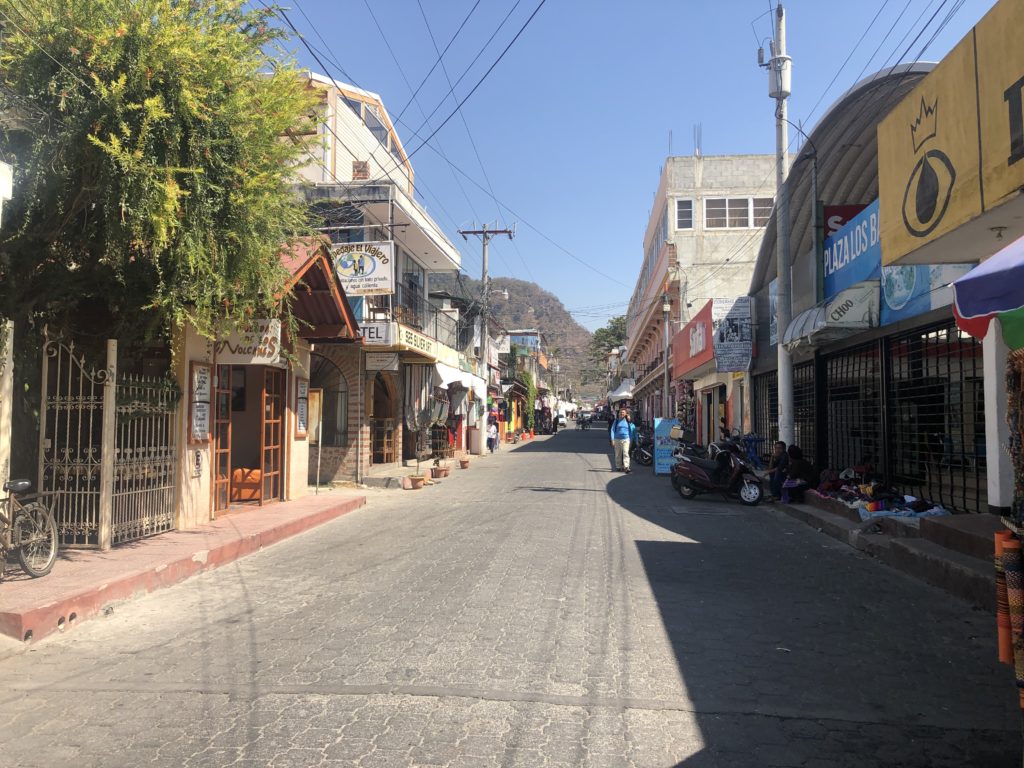 Service Learning Locations in Guatemala
International Service Learning has two locations for our service learning programs in Guatemala:
Antigua City:  We serve in the beautiful southern city of Antigua, located just 40 minutes from Guatemala City. A small city surrounded by volcanoes, Antigua is famous for its Spanish colonial buildings, many of them restored after the 1773 earthquake that ended its 200-year-old regime as the colonial capital of Guatemala.
Here we partner with two communities, San Miguel Dueñas and San Pedro Yepocapa. Both communities have been strongly affected by the most recent eruptions of Volcán de Fuego that left considerable damage to infrastructure and resulted in severe burns and loss of life. In San Miguel Dueñas, we work with a refugee camp for elderly and displaced women.
Sololá: Located 85 miles from Guatemala City, Sololá is known for its indigenous peoples, traditions and folklore. The people here are known as the Tzutujil, the Quiche and the Kakchiquel, all of whom are direct Mayan descendants.
Here we partner with 7 communities within a 20 minute commute of our lodgings: Chui Manzana, Laguna Seca, Las Minas, Chiquel, Chuarrischee, Chaquillá and Santa María Del Tablón. These communities are dependent on crops of corn, apples, potatoes, onions and other legumes, as well as on the manufacture of artisanal fabrics, an activity that is mostly carried out by women.
The need in Guatemala
More than 1.6 million Guatemalans have critically unmet needs.  Our partner communities in Guatemala (listed below) have identified the following areas in which they would like our help:  education, healthcare, access to water, and community development.
Our partnerships
As with any great work, it takes great relationships to get the job done. That's why ISL Guatemala has partnered with nonprofits, NGOs, and governmental and religious groups and institutions to better serve the people of Guatemala.
Mayan Municipal Councils
Ministry of Health of Antigua
Ministry of Education
Nueva Esperanza School (Sololá)
San Isidro School (Sololá)
Refugee camp for elderly and displaced women (San Miguel Dueñas)
What to expect
Come prepared to experience a beautiful place and meet some really amazing people. In addition to being awed by Guatemala's natural surroundings, you will learn about the ancient Mayan culture and explore its indigenous customs and delicious cuisine.
Once you have arrived at La Aurora airport and gone through Immigration, ISL staff will be waiting for you outside the exit holding a blue ISL sign. You will have a chance to settle into your lodgings before beginning your experience in Guatemala.
The program will begin with a "Welcome Orientation" where you will learn the "do's" and "don'ts" of the culture as well as the program information necessary to help you make the most of your time in Guatemala.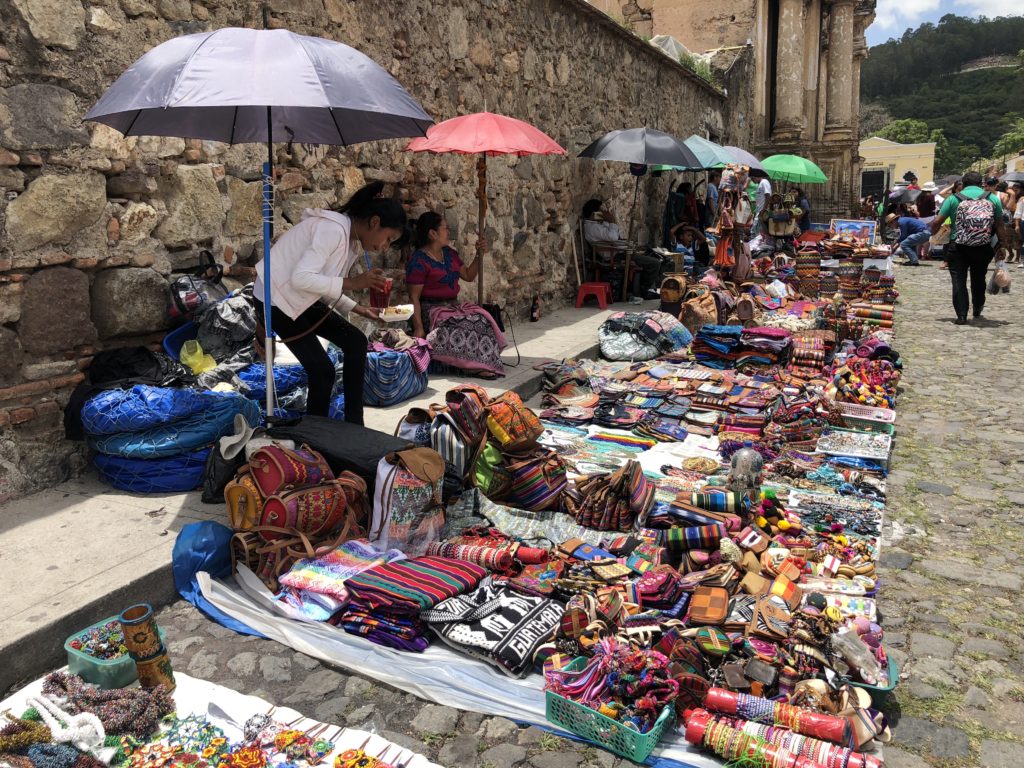 Cultural exploration
During your time in Guatemala, we will explore colonial cities such as Antigua, Sololá, and Panajachel. We will sample ancestral foods and learn about the rich mixture of mythology, religion and ancestral beliefs of the beautiful Mayan culture.
The Sanctuary of Mayan Rites  Watch Mayan priests perform rituals that invoke the spirits of their ancestors. The Mayan Sanctuary is located inside a cave on the shore of Lake Atitlan in the town of San Jorge, just 15 minutes away from Sololá.
El Tamazcal  The Tamazcal is a type of steam bath or sauna. Learn about the use and practice of healing through the use of El Tamazcal. Mayan and Aztec cultures have used them for more than a millennia to heal the body from wounds and diseases.
Music and Mayan Folkloric Dance  Experience Mayan music and dance and learn about their hand made, multicolored fabrics.
Cathedral  Visit some iconic Catholic churches, and learn about their colonial history.
Family Looms  One of the greatest cultural riches of the Mayan people is the manufacture of multicolored fabrics that are made entirely by hand, each piece of cloth taking months to complete. These fabrics are created mostly by women and girls.  Each design is unique. We will visit some of the family businesses and watch them weave this remarkable cloth.
Recreation
Kayak in the Volcanic Crater in Atitlan  Enjoy the amazing views of Volcano San Pedro and Indian Nose from the water! Tour is $15 per hour.
Azul Mayan Archeological Museum  Learn more about the Mayan culture in the Blue Maya Museum. Entrance fee is $5.
Mirador Del Lago Atitlan (Lago Atitlan View)   A popular stop on the way to Panajachel showcasing panoramic views of Lake Atitlan. You can also buy handicrafts, souvenirs, and paintings by artists from Sololá.
Lodging
Hotel Posada Los Bucaros (Antigua)  Experience authentic colonial architecture and enjoy the magic that surrounds the city. Hotel Posada is 150 years old and has been restored to become the perfect haven for our volunteers, committed to comfort, personalized attention and safety.
Address: 7th Avenue North # 94, Antigua Guatemala, Central América. Telephone Numbers: (502) 7832 2346, (502) 5200 0090
Hotel Kaqchikel in Panajachel (Sololá)   Located just two blocks from beautiful Lake Atitlan and 5 minutes from the center of Panajachel, Hotel Kaqchikel is surrounded by artisan shops and has its own restaurant, cafe, and swimming pool in a warm and inviting atmosphere.
Address: Calle Santander Panajachel, Guatemala. Telephone Number: (502) 7762 8015
Guatemala's Staff
We love our staff and we are positive that you will too! Each staff member is professional, courteous, and has the same passion as you do: to serve others.
Pavel Guevara
Country Coordinator
Ivette Palacios
Country Coordinator