View Program
About Belize
Known as the Jewel of the Caribbean, Belize is a land of ancient treasures, teeming with life and mystery.  Here, shaded below jungle canopies, you can find ancient vine-wrapped temples of the Mayan Empire.  Beneath its ocean waves you can discover the largest barrier reef in the Western Hemisphere. Underground, there are caves and waterways that often appear on the surface as small blue pools. But the greatest treasure of Belize can be found beneath sheet metal rooftops of informal settlements and cloth awnings of remote jungle villages–its people. When you volunteer in Belize with ISL, you'll discover more than just what's on the surface. You'll see more than sparkling beaches and colorful wildlife. You'll do more than zipline through jungle treetops or crest Mayan ruins. You'll have the opportunity to serve others, and in doing that, you will find the true Jewel of the Caribbean.
This experience was hands down one of the best of my entire life. I enjoyed every minute of being in Belize and working with the people there. The ISL staff was incredible and every day was full of fun and learning. I not only learned new nursing skills, but I learned about life as well. It was so great I plan on going on another trip!

— Allison S., University of Maine

A Brief Overview of Belize
Belize is considered a jewel in Central America. It is well known for its rich Mayan heritage, and evidence of this is visible with its numerous archaeological sites referred to by locals as "Maya ruins." Home to the world's second longest barrier reef, Belize is an ideal spot for deep sea fishing, diving, snorkeling and numerous other water sports, and is one of the world's leading tourist destinations. As for native Belizeans, agriculture is their main source of income, and it's easy to see why. With an area of 8,867 sq miles, Belize is one of the most sparsely inhabited countries in the world, with only approximately 500,000 residents.
Belize is a Central American country, but it is also considered part of the Caribbean, due to the fact that its entire coastline is washed by the Caribbean Sea. Its history is as unique as its location, having been ruled by England up until September 1981, when it became an independent country.  Belize is the only country in Central America with English as its official language, but Spanish is also widely spoken here, due to neighboring Mexico to the north and Guatemala to the west and south.
ISL Milestones in Belize
2009  ISL moved its operating base to San Ignacio Town and began bringing volunteers to the immediate surrounding communities.
2011  ISL began serving the northern districts of Belize under the leadership of Dr. Frank Zamora and Denise Neal.
2012  ISL began serving in the remote communities of the most southern district of Belize.
2013  ISL was able to send an increased number of volunteers to the western and northern districts of Belize, resulting in the need to hire additional ISL staff.
2014  ISL's Executive Director, Jonathan Birnbaum, visited to familiarize himself with operations in Belize.
2015  ISL Belize staff continued to grow with the addition of an accountant.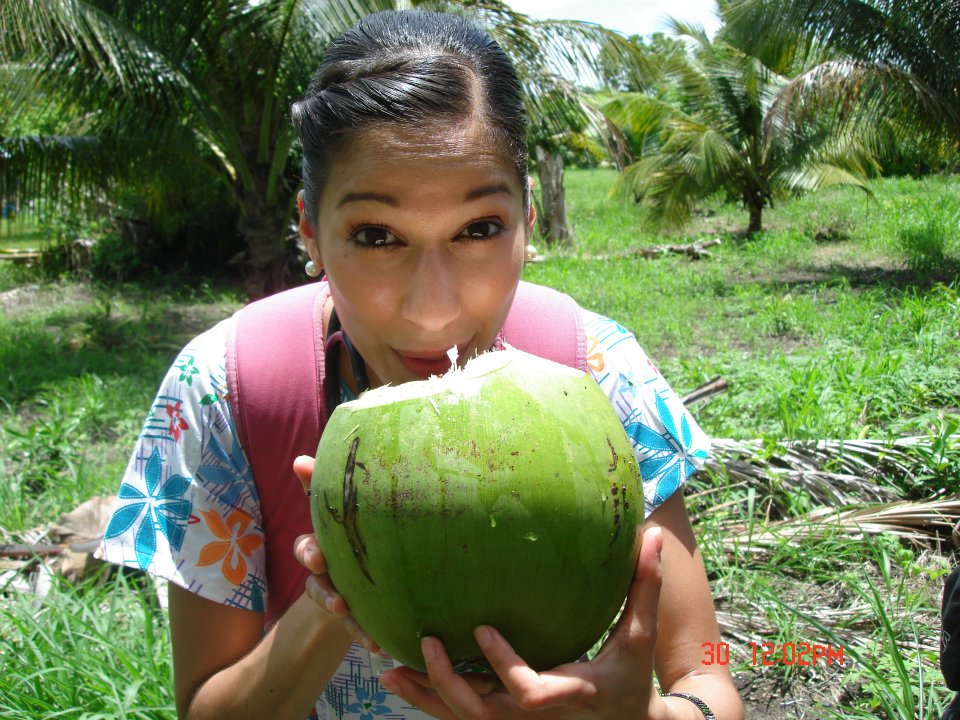 Where We Serve in Belize
With a low population density and a unique jungle topography, Belize is primarily a rural country with few significantly populated villages and cities. Because of this, the places we serve fall into two categories: rural and semi-rural.
Rural
In the western part of Belize, in the villages of the Cayo District, there is a large population of immigrant families, some of whom settled illegally due to the abundance of rich agricultural land and lack of surveillance by the authorities. Here there is often inadequate infrastructure, basic utilities, and in some cases unreliable transportation. In the southern part of Belize, in the Stann Creek and Toledo Districts, there is a mix of immigrants and native Belizeans who work in the citrus and banana industries. Because this is mostly seasonal work, some people are unable to afford adequate housing and proper healthcare.
Semi-Rural
In the northern districts most villages were settled by sugar cane farmers and fishermen. Some of these families are better off than many who live in other parts of the country, but inadequate infrastructure and a shortage of basic affordable healthcare is the same as in other villages in Belize.
The Need in Belize
The Belize Ministry of Health provides free primary healthcare at community hospitals located in major towns and more advanced care at regional hospitals. Regional care is more expensive, as more advanced tests are often required and regional hospitals may be as far as two hours away from many of the villages in Belize. There is only one tertiary care institution in the country, where patients are referred on a per need basis. The public health department brings mobile clinics to several villages every six weeks, but they provide only post-natal care and administer vaccines.
A large portion of the population in these villages suffer from seasonal illnesses and either use local remedies or receive no treatment at all. Many other villagers suffer from chronic diseases that remain untreated due to the geographical and socioeconomic challenges of obtaining proper medical care.
Our Partnerships
As with any great work, it takes great relationships to get the job done well. That's why ISL Belize is excited to partner with nonprofits, NGOs, and governmental and religious institutions to better serve the people of Belize.
Children's Home
King's Children Home
Nursing Home
The Octavia Waight Centre in San Ignacio Town
Help Age Belmopan
Schools/ Universities
Primary schools in rural communities
What to Expect as a Volunteer
With your service program, you'll arrive in Belize via the Philip S W Goldson International Airport. This is the only international airport in Belize, located approximately 20 minutes away from Belize City. After going through Customs and retrieving your luggage, you will be met by an ISL staff member and transported by, van, or bus (arranged and paid for by ISL) to your hotel or guest house in the area closest to your work site.  Depending on the area in which you'll be volunteering, the ride to housing varies from one to two hours.
You will travel daily with ISL staff to your volunteer location. These villages may be as close as 15 minutes away or as far as an hour away, depending on the time of year and road conditions. You will remain at your assigned housing for the working part of your stay and then relocate to a hotel on the island of Caye Caulker for  recreation day activities and your departure the following day.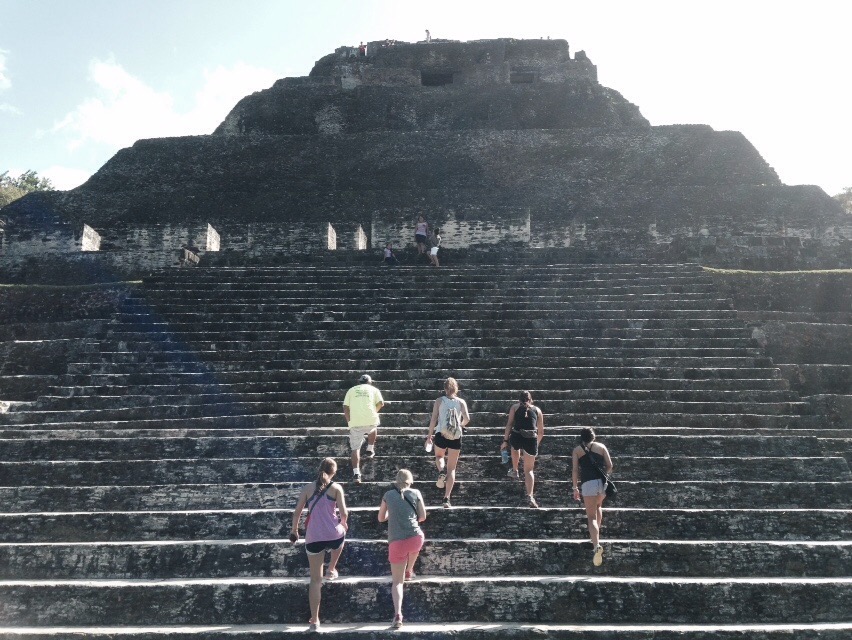 Cultural Exploration
With ISL Belize, you'll have many opportunities to explore the culture of those you serve. Here are some of the many possibilities.
Cooking Classes
Learn how to make one of the many famous and delicious Belizean dishes and drinks.
Dance Classes
Learn a variety of local cultural dances including punta, zapatiada, and the waltz.
Tours
Visit the Belize Botanical Garden, numerous archaeological sites, natural medicine trails, the Green Iguana Conservation Project, caves and waterfalls, and an all time favorite visit to the island of Caye Caulker with an option to snorkel along the Barrier Reef.
Local Farmers' Market
Although the market is open every day, Tuesdays and Saturdays are considered the best market days, when the farmers from neighboring communities offer their best deals on their freshest produce.
Handicrafts
Taught by members of a local women's group, you can learn how to make native crafts and have something special to take home when you're done volunteering.
Natural Remedies
Visit with a native Belizean who makes medicines from plants collected in the jungle. Get a close-up view of the process from beginning to end.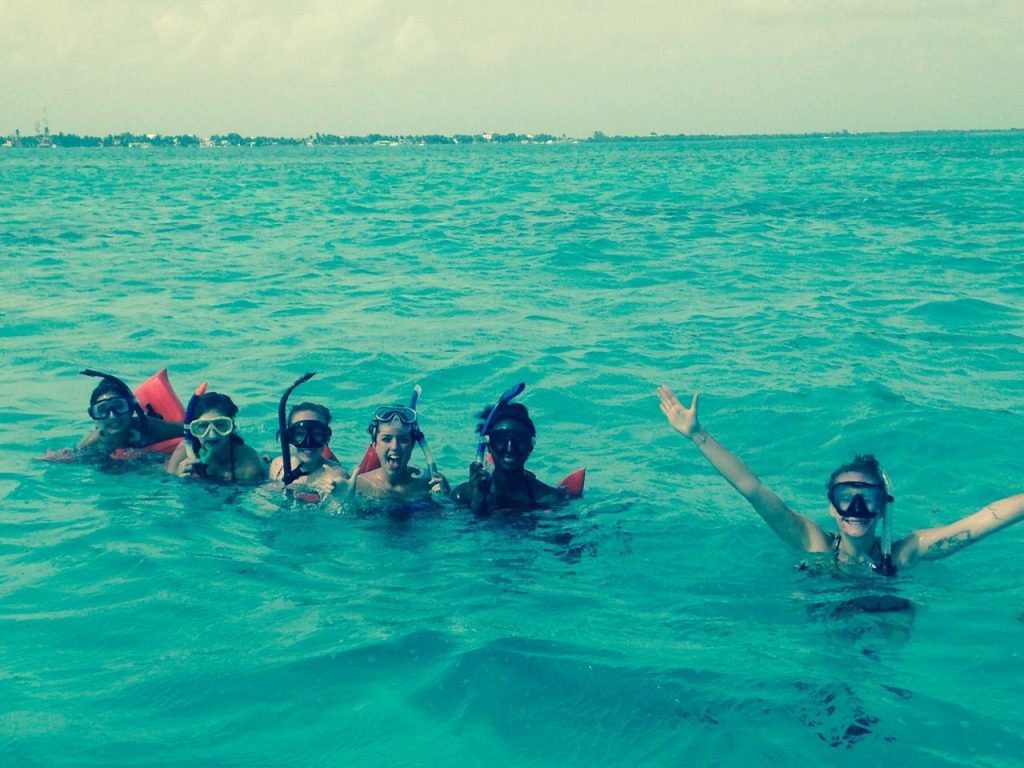 Recreation
When it comes time to get out and explore, you'll see why Belize is said to be one of the most breathtaking places on earth.
Xunantunich
Walk through the ancient ruins of the Mayan Empire and learn about the haunting legend of the Stone Woman.   $10-$15 dollars (lunch not included), 2-3 hour tour
Lamanai
Take a guided tropical river adventure up the New River and explore Mayan ruins first hand.   $60-$70 (lunch included) Full Day Tour
Cave's Branch Outpost
Open for volunteers in the Cayo and Stann Creek District, Cave's Branch Adventure Company offers the surreal experience of tubing through a jungle cave and the exhilarating rush of a jungle zipline.   $25-$40 (several options)
Belize's Barrier Reef
Take advantage of this opportunity to see the beauty beneath the waves of the longest barrier reef in the Western Hemisphere.
Half day snorkeling: $45. Tropical fruits, water, guide and equipment included.
Full day snorkeling: $90. Tropical fruits, lunch, water, guide and equipment included.
The Inland Blue Hole
A blue hole is a large marine cavern, or sinkhole, which is open on the surface and perfect for swimming! Dive deep into the enchanting turquoise waters of one of Belize's best kept secrets. $25
Lodging
Whether lodging at a hacienda on the beach of the Sea of Cortez in Puerto Penasco, Mexico; a walled convent in the heart of Alajuela, Costa Rica; or an apartment situated above the bustling metropolis of Santo Domingo, Dominican Republic, ISL's volunteer lodgings are unique and carefully chosen based on very important criteria.
Accommodations are safe, clean, and within reasonable driving distance to service sites and recreational opportunities. Volunteers are provided their own bed, easy access to restrooms and showers, and meeting spaces for training and fellowship. Many ISL accommodations are unique and may include retreat houses, guest houses or home stays, all of which provide a distinctive cultural experience.  ISL Country Coordinators will provide a description of your lodging in the Final Trip Document posted to your My ISL portal prior to your departure.
LA's Guest House
San Ignacio Town, ph: +501-601-1099; This is a family-run establishment that operates to accommodate ISL volunteers in the area (2 hours away from the airport).
Las Palmas Hotel
#123 5th Avenue, Corozal Town, Belize; Phone: 011-501-422-0196; www.laspalmasbelize.com (2 hours away from the airport).
D Victoria Hotel
#40 Belize Corozal Road, Orange Walk Town, Belize; Phone +501-322-2518; dvictoriabelize.com; social media www.facebook.com/dvictoriahotel (1 hour away from the airport).
Hotel dela Fuente
#14 Main Street, Orange Walk Town, Belize; Phone +501-322-2290; hoteldelafuente.bz
(1 hour from airport)
Lamanai Landings Hotel and Marina
Philip Goldson Highway, Tower Hill, Orange Walk, Belize; Phone +501-670-7846 (1 hour from airport)
Davis Falls Inn
12 miles Hummingbird Highway, Stann Creek District, Phone: 011-501-502-0701; macaronihillviewbelize.com (2 hours away from the airport).
Belize's Staff
We love our staff and we are positive that you will too! Each staff member is professional, courteous, and has the same passion as you do: to serve others.
Denise Neal
Country Coordinator
Javier Requeña
Team Leader
Fidelio Montes
Team Leader