View Programs
Our goal is to provide experiential learning opportunities and cultural expansion for veterinarians, vet students and animal lovers while providing preventive care and acute issue treatment to animals in need in underdeveloped communities, working under the careful supervision of a licensed veterinary professional.
About Veterinary Teams
ISL's veterinary teams are able to provide a variety of care ranging from public health services such as administering immunizations and facilitating spay/neuter clinics, to providing urgent veterinary care. From visiting farms to setting up veterinary field clinics in urban centers, our volunteers are able to gain extensive experience in a short period of time.
Regardless of background, volunteers are able to receive a valuable opportunity to not only closely observe licensed veterinarians in action, but to assist with important veterinary procedures under careful supervision.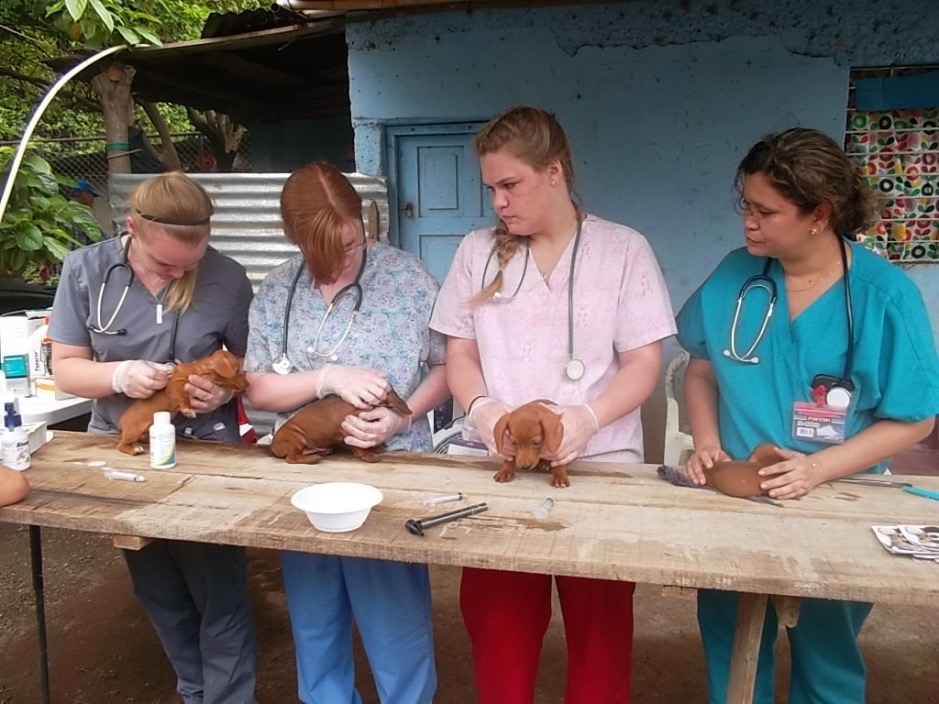 Who Is Right for Veterinary Teams
ISL's veterinary teams are ideal for animal lovers and veterinary practitioners at all levels: Veterinarians, veterinary technicians, veterinary students, and pre-vet students welcome!
What to Expect
Upon arrival in-country, you will be met at the airport by ISL staff. Your first day will be busy with orientation and intensive training seminars. Educational seminars will be held on some evenings as well.
Seminar Topics:
Vitamins for cattle, horses, donkeys, and pigs
Nutritional value of feed for cattle and horses
Application of vaccines and immunizations
Dental care for animals
Parasite medication and application
Urgent animal care in the field
Tropical veterinary medicine
Breeds of cattle and their relative appropriateness for the climate and conditions in Central America
Risks posed by vampire bats
Application of bat poison to wounds on cattle and horses
Practice and history of indigenous veterinary techniques and medicines
Veterinary Spanish
On a veterinary team, you will work in urban and rural communities in the following ways:
Visit homes and farms and participate in community vet health surveying, screenings, and education
Provide vaccinations and immunizations for parasite control and nutrition supplements
Assist in small animal spay/neuter clinics
Enjoy wildlife veterinary field trips
Be aware: there will be very little down-time during your ISL program. This is an immersive, intensive experience loaded with service activities and cultural exploration!
In the evenings, you will continue participating in educational seminars on the above-listed topics. There will also be designated time for group reflection – time to discuss and express what you've experienced in your day's community work, either formally or informally.
Your team will eat most dinners out in order to relax and experience the local culture and cuisine. You will learn a few traditional dances and explore some important historical/cultural sites.
Recreational opportunities vary by location, but you will have opportunities like: shopping for local crafts and exploring geographic treasures such as tranquil beaches, imposing volcanoes, mysterious rainforests, or elusive caves. Traverse ruins, tour city centers, or trek through coffee plantations, and have time for other  exciting activities such as ziplining, snorkeling, or safari!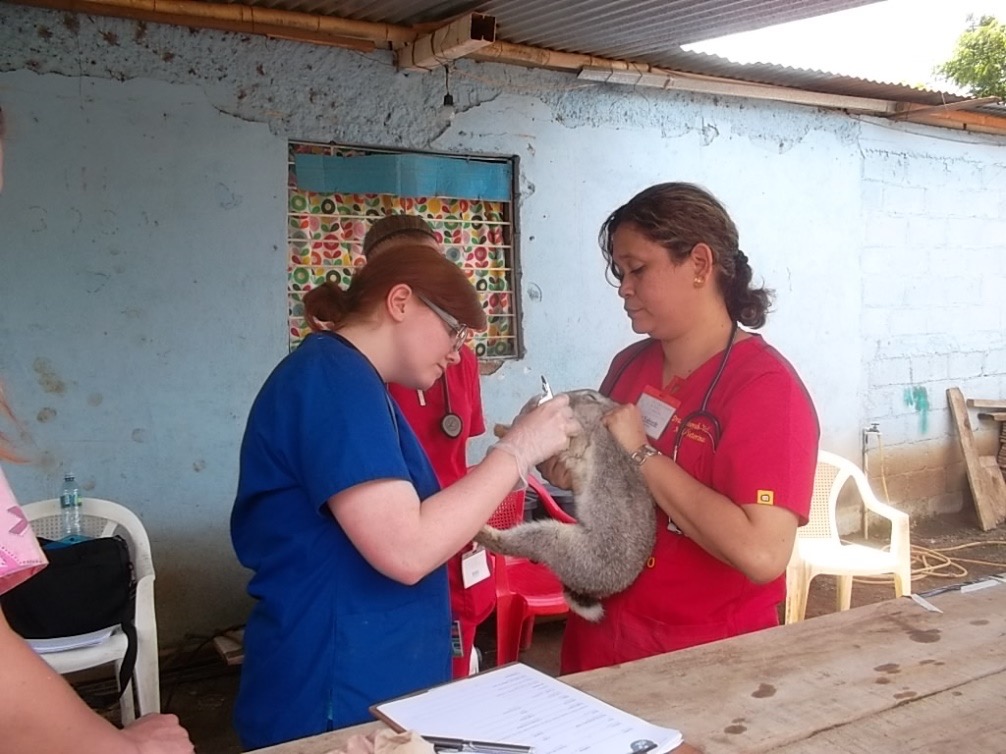 Volunteer Involvement
Veterinary students and professionals may participate in spay/neuter clinics, administration of immunizations and other injective procedures, provision of urgent and routine care in veterinary clinics, and veterinary health education on farms and in communities. Pre-vet students may assist in all of the above activities at the discretion and under the supervision of a local, licensed veterinary professional.
Volunteers may choose NOT to participate in any aspect of veterinary care with which they are uncomfortable. Volunteers are directly supervised by a local, licensed veterinarian at all times.
Safety and Respect
ISL prohibits discrimination on the basis of color, national origin, disability, sex, gender identity, religion or any other factor.
Respect of animals and animal owners
Animal-owner consent is, of course, an essential pre-requisite for any level of volunteer participation.  All animal owners sign a consent form for their animal to be treated by a doctor with students observing – we have their complicit consent to treat prior to intake and examination.
We are discreet and respectful to all of the humans and animals we serve on ISL teams. Animal owners have the right to refuse treatment of their animals at any time.
Volunteer Safety
For the sake of security, ISL volunteers remain together as a team from arrival to departure, and are accompanied by ISL staff at all times.
The safety of our volunteers is our number one priority. ISL has offices in all of the countries that we serve. That means wherever you go, rest assured, we're there too. All ISL regional staff members are thoroughly screened to ensure the safety of your team's local interactions and we continuously monitor and address all emerging health and safety issues in each of the countries we operate.
Specific precautions taken by ISL:
ISL teams avoid large, crowded areas like sporting events whenever possible
We continuously monitor local media and information sources in each of our countries through our on-site staff, and take appropriate actions to avoid areas of concern
Our on-site staff provide feedback on the local situation in each community we work, and if recommendations are made to change itineraries or programming, we do so immediately
Our management team relies on the advice of a number of organizations including the U.S. State Department, the World Health Organization and Centers for Disease Control, the Federal Aviation Administration, the National Transportation Safety Board, as well as an international safety and security organization. If conditions exist that may hinder our ability to provide a safe program, we will alter the itinerary and redirect the program to safer regions or provide other alternatives.
What To Bring
You will need:
Stethoscope
Blood pressure cuff
Otoscope
Scrubs
Donations of medications and veterinary supplies (optional)
Refillable water bottle (i.e. Nalgene bottle)
Funds sufficient to cover one meal per day, recreation, incidentals, souvenirs and departure tax (where applicable).
An Open-Mind
A Sense of Adventure
A Heart for Service
What ISL Provides
24-hour accompaniment by professional, bilingual staff
Airport pickup/drop off
All ground transportation
All lodging
Two meals per day
Drinking water
Instruction by licensed veterinarians
Medications and supplies
Quality experiential learning
A meaningful glimpse into another culture
An unforgettable adventure