Would you like to experience life in a community abroad? Perhaps you'd like to fine tune your skills in ecology too? Well good news – we're here to tell you that you can do both!
With ISL's ecology programs, you'll not only get to volunteer in amazing places around the world, you'll also get to explore the world of ecology by taking part in environmental and agricultural initiatives.
Want to learn more about our ecology program? Keep reading below!
What Is ISL's Ecology Program?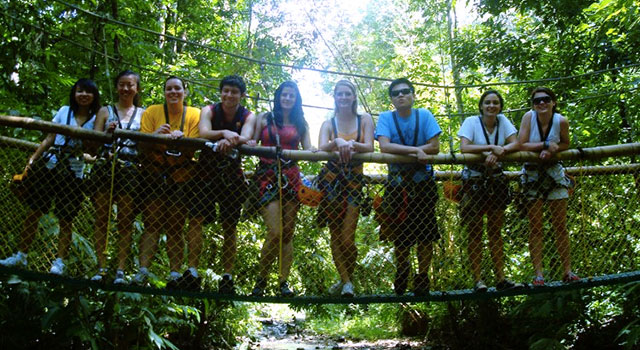 Our ecology program works partner organizations abroad to restore and build upon their environmental and agricultural goals. For example, we will assist in farming and reforestation initiatives to help communities thrive in the coming years.
Who Should Volunteer?
Great question! Anyone interested in ecology is welcome to join our ecology program abroad. No need to have a formal education on the topic. Regardless of your background or your expertise, we encourage anyone to volunteer on this incredible journey. You'll travel, learn about other cultures, and learn about ecology in a global context.
What to expect on your trip
Planning a volunteer service trip abroad can be scary but ISL has everything covered for you. All you need to do is sit back and enjoy the trip!
Once you land in your host country of choice, you'll be met at the airport by professional ISL staff who have been fully vetted for our volunteering programs and prepared for your arrival. They'll walk you through an entire day of orientation so you can become familiar with the country, people, and culture. If you are part of a group of volunteers, this will also be a great time to connect with your fellow volunteers and get to know one another.
Ecology Volunteering: Typical Itinerary
Once you complete orientation, you'll learn about the specific projects you'll be working on. Projects may include:
Agriculture projects
Agricultural projects may include organic farming and gardening with a focus on permaculture and aquaculture, so you can learn how the locals use their environment to best support their families and community.
Environmental projects
Environmental projects will focus on reforestation and erosion control. If you are volunteering in a coastal community, you may also spend some time working on beach and community cleanups.
Energy projects
Energy projects will focus on hydro, solar, and wind. You'll work with the local engineers to develop small-scale projects that use natural resources like wind and water to power homes and businesses.
Community development projects
Community development is a major part of ecology. Our community development outreach includes providing basic nutrition information while conducting community health surveys. You may also:
Work on light construction projects such as home repairs
Plant small gardens that grow medicinal plants
Tutor local children
Volunteer safety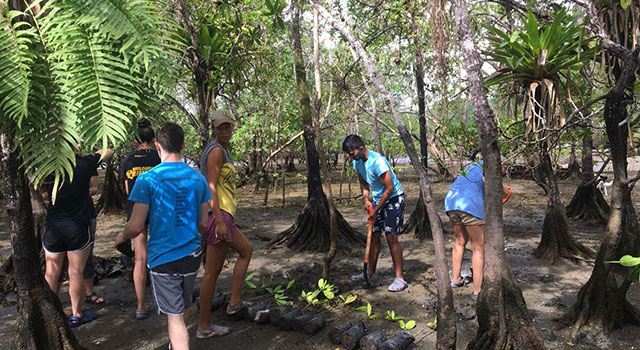 Concerned about your safety? That's completely normal, especially in this day and age. However, our ISL team works very hard to ensure your complete safety for the duration of your trip. ISL staff will assess local safety and stability before every journey and make any necessary changes to the itinerary. ISL staff also keep a close eye on potential health risks so that you'll be comfortable knowing your wellbeing is carefully considered.
Provided For Our Ecology Volunteers
In addition to having full time support by ISL staff, you'll also be provided with all ground transportation including to the airport and back. Your lodging is included as well as two meals a day. Additionally, you can expect to always have safe drinking water, professional project guidance, cultural tours and amazing recreational activities.
What Ecology Volunteers Should Bring
Almost everything you will need on your trip will be provided for you. However, you're also welcome to bring supplies and donations for our local partner communities. Details on items that may be needed will be provided after registration.
Be sure to pack basic necessities (INSERT LINK TO PACKING BLOG) and multi-functional clothing that will be comfortable in the climate in which you'll be volunteering. You can also bring souvenir money to spend on excursions, extra meals, and any additional travel expenses that can pop up.
Plan your trip today!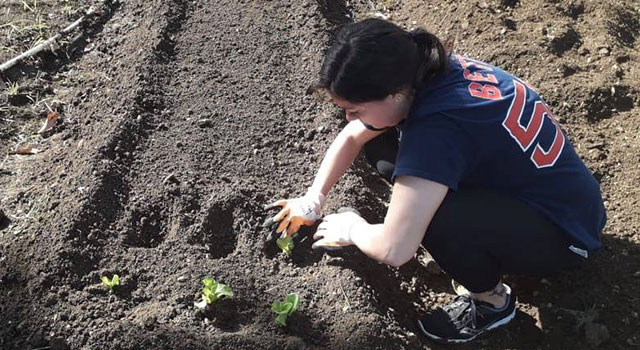 Are you ready to register for your ecology trip abroad? If so, that's fantastic! At ISL, we spend a lot of time developing our volunteer programs abroad. We want you to be completely safe on your journey, and we also want you enjoy exploring other cultures and learning about other ways of life. With our ecology program, you'll be able to do just that while expanding your own skills and experience.
Don't just choose anyone to volunteer abroad with – join our ISL family and experience an adventure of a lifetime!