ISL is an independent, non-governmental organization which utilizes volunteer programming fees to fund global humanitarian projects, providing medical care and other benefits to the underserved in eleven countries.
ISL is committed to sustainable capacity building through sound financial stewardship, cultural humility and long-term partnerships with host-country governments and other in-country organizations. We are in the final stage of restructuring to become a B-Corp, and feel this fits our core organizational identity and the Heart of ISL. B Corps are certified by the nonprofit B Lab to meet rigorous standards of social and environmental performance, accountability, and transparency.
ISL is able to stay flexible and meet short-notice emergent needs overseas solely through the funds brought in by our programming fees. We do not receive any outside financial support, and fund our clinics and projects with volunteer's fees. This allows us to stay focused on our projects and move quickly to fulfill the needs of the communities we serve. The entrepreneurial humanitarian model keeps ISL effective, efficient and relevant.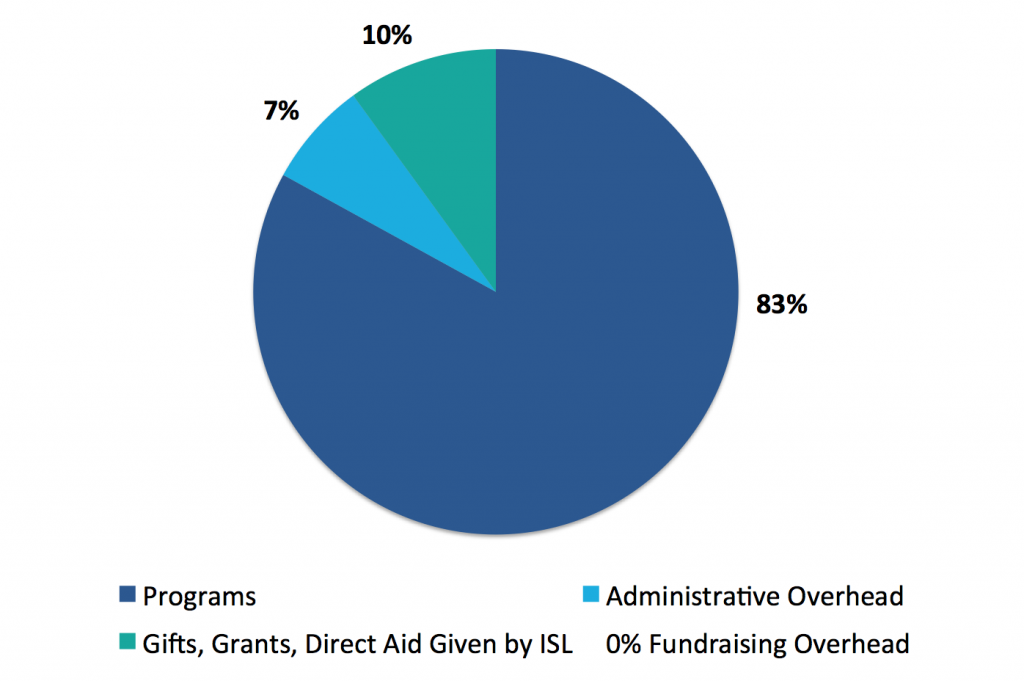 This is extrapolated from 2009-2019 budgets. The percentages above, when applied to the cost of travel, show how cost are broken down.
ISL is a triple bottom line organization, meaning that while we are technically a for-profit enterprise, we see our social and environmental impacts as equally important to our financial bottom line. Our financial sustainability allows us to provide the highest quality services to the people we treat and the volunteers who travel with us. We reinvest our profits back into our programming to provide more affordable and quality programs for more individuals. At the end of the day, we know that the services and experiences we provide are vastly more important than any financial gain. ISL is committed to financial responsibility and sustainability so that we can continue making a difference in the world.