Would you like to volunteer abroad in Costa Rica? It's a fantastic country full of exciting opportunities, and we think you'll absolutely love it!
Costa Rica is one of the most bio-diverse and socially-diverse countries in the world. It's warm and welcoming to everyone and its local wildlife and ecosystems are unlike anything else in the world. While it's full of diverse cultures and ecosystems, there are communities still struggling with basic living needs. That's where the ISL community comes in!
Before you register for a trip to Costa Rica, you should do plenty of research on the country so that you're fully prepared. For a brief overview of what to expect on a trip to Costa Rica, keep reading below!
About Costa Rica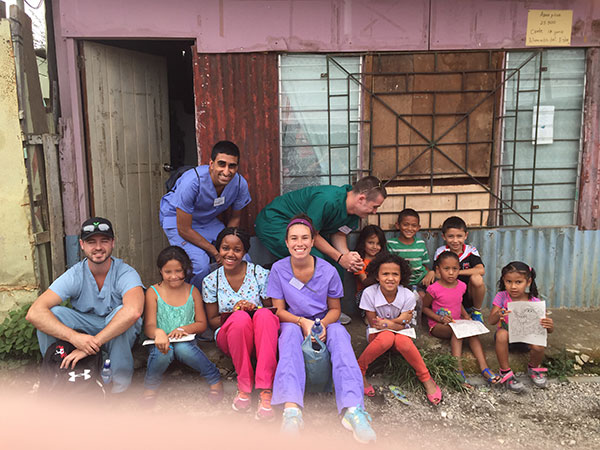 Costa Rica is located in Central America. It sits along the Pacific and Caribbean Sea and shares borders with Nicaragua and Panama.
Costa Rica has become a stable and democratic nation. In fact, it's often been considered the "Switzerland" of Central America due to its neutrality stance in recent years. While long known for its coffee and tropical fruit production, it now makes most of its profits from tourism.
Where ISL Volunteers Serve
ISL works with a variety of communities in Costa Rica, including Cartago, San Jose, Heredia, Alajuela, and the Osa Peninsula.We have chosen to spend most of our time serving rural communities that don't have easy access to urban conveniences or basic necessities. These communities often have homes built from unsustainable materials and inadequate access to health services.
We have worked in Costa Rica for more than two decades and have made many milestones during that time. These milestones and accomplishments include:
1994

– The founder of ISL chose to create a volunteer program in Costa Rica after witnessing the banana workers, most of whom were Nicaraguan immigrants, living in tents and other poor housing accommodations. Their struggles became a major part of our mission to give back!

2010

– ISL created a Physical Therapy program in Costa Rica, a first for the organization as a whole. This has since led to Physical Therapy programs in many other host countries.

2011

– ISL signed a cooperation agreement with Marymount University and Manos Abiertas Foundation to benefit the severely disabled residents of Manos Abiertas, many of whom had been abandoned by their families. Manos Abiertas is one of our dearest partner organizations and we love serving there!

2012

– The ISL Chiropractic program was created, another first for the organization.

2014

– The Sports Medicine program was created.

2015

– The University of Tennessee celebrated 10 years of serving with ISL in Costa Rica! The same year, ISL hosted our first Leadership Conference, honoring our Costa Rican origins.
Choose A Volunteering Program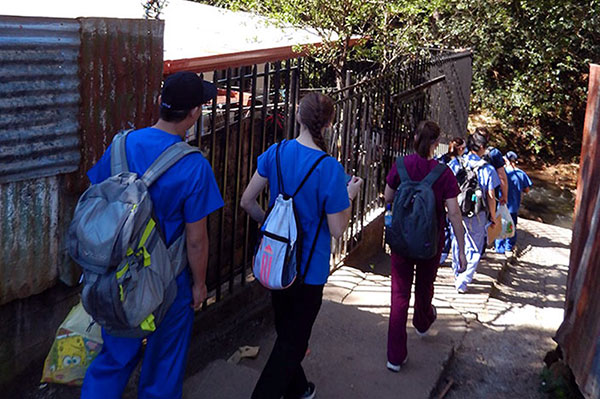 Once you've learned about the country of Costa Rica, be sure to look into the many volunteering programs that ISL provides locally. You can choose from dentistry and chiropractic care to ecology volunteering and community development. Whatever you would like to do, there are plenty of ways to learn and serve!
Research Your Volunteering
In addition to researching the country of Costa Rica, you should spend plenty of time researching weather, safety, and packing needs.
Weather
Costa Rica is a very diverse country with many different climates. Therefore, the weather can range drastically. Time of year can also make a big impact on weather. Be sure to do plenty of research on the regions in which you'll be volunteering, as well as the typical weather patterns during that time of year. This will help you prepare ahead of time.
Safety
While ISL takes your safety very seriously and carefully monitors travel and health advisories and local happenings, it is still a good idea to look into local safety alerts. You can do this by browsing through international travel sites such as the Center for Disease Control, the US State Department, etc. Not only will this give you a heads up to potential security risks, but it will also help you plan ahead for any possible health concerns.
We would never send our volunteers abroad if we felt they were in danger. However, knowledge is key when traveling abroad, and we encourage you to be well informed.
Packing
Lastly, you should do plenty of research regarding packing for international trips. Looking at the weather will definitely help in this situation. Once you know what the climate will be like, you'll be able to pack clothing accordingly. With Costa Rica being a mostly tropical environment, we recommend packing lightweight, multipurpose clothing. You'll want clothes that are comfortable and breathable, and items that you're willing to get dirty. You'll also want basic toiletries, bug spray, a clean water bottle and sunscreen.
Ask Questions About Volunteering!
Do you have more questions regarding our volunteer abroad missions in Costa Rica? If so, don't hesitate to ask us! We welcome all questions regarding our programs and are willing to offer as much information as possible. We want all of our volunteers to feel comfortable in our host countries and providing you with answers to your questions is an important part of that.
Contact us today to start your journey towards volunteering abroad in Costa Rica. We look forward to partnering with you on this incredible adventure!