Lauren C. Kinser is currently pursuing her Master's of Public Health, with an emphasis in dentistry, at A.T. Still University. She spent six weeks of her summer as ISL's first intern with the Central Health District of Belize. She has been involved in volunteerism both locally and internationally. Her dedication to service has been recognized by the Bonner Scholars Program. She hopes to expand her life of service into a professional vocation as she moves forward in her field. We touched bases with Lauren to find out how her internship in Belize has impacted her life at home in Kentucky: 
What was the most meaningful part of your experience?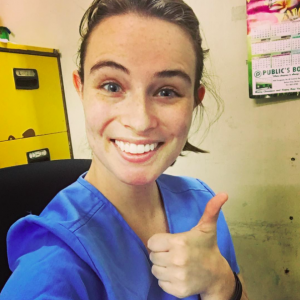 The most meaningful part of my experience was getting to be a part of such amazing clinics. I absolutely adored my time serving with the Ministry of Health, and interacting with patients was one of the most meaningful experiences. In my opinion there are few callings in life as noble as working to get someone out of pain and even helping to increase their confidence.
What was the most interesting thing you learned during your time in Belize? 
You don't need as much as you think you do to deliver high quality care to patients. I was astonished at how many patients could be served with the limited resources available. It was definitely a lesson in how to be incredibly resourceful with what you do have. I was also really shocked to learn how the governmental system works and how the chain of command really falls to one person who I am quite sure is a super human based on all of his job duties (he is the senior most dentist, sees the emergency reconstruction patients, serves on the medical/dental board, leads the Ministry of Health Dental Department, evaluates and gives assignments to the teams that come in to help do relief work, organizes CE courses both domestically and internationally, organizes the Ministry of Health outreach, and he practices in the central region!). All of those responsibilities in the states would be divided amongst many different people, whereas in Belize it is all Dr. Samos!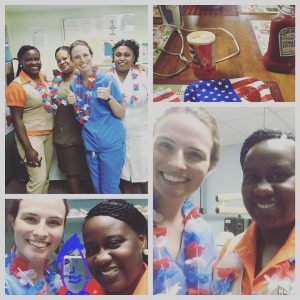 What do you like about the way dentistry is practiced in Belize?
I like the sheer volume of patients that you are able to treat each day. I like how the dentists take time to educate the patients on what is happening and really empower the patients to make their own decisions for their care.
What were some of the fun things you did other than your internship?
I went on several different dive/snorkeling tours. My favorite was one where we went and toured the Great Blue Hole.  It was definitely unbelievable and unforgettable.  I also ran a charity 10K for health and the environment which was really fun (though I was not trained to do something like that). I also ended up getting lost only to be found by two lovely police officers.  But it helped me learn my way around my new home which was cool and it raised awareness and money for health and the environment of both Belize and Taiwan.
How are you integrating the learning from your internship in your life both professionally and personally?
Professionally I am integrating the things I learned from Belize in my new work as an AmeriCorps Vista. I am now working to educate the youth of Kentucky on their health, public health topics that effect them here (like the constant stomach bugs and flu?), and more global health issues like TB, HIV/AIDS, and other work that is being done globally. Bringing my experiences to students in rural eastern Kentucky is something that I feel so strongly about. I want to empower more students to realize that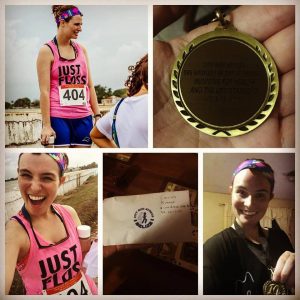 change really can happen anywhere. You don't need to travel very far to help people. The issues that we face here in the US and rural Kentucky are not entirely unique to us either, there are people all over the world who are working really hard to remedy these issues. I also feel like I have become a lot more resourceful as result of my time in Belize. I find myself taking more time to really analyze the best way to go about solving problems, and I feel like I have become a lot more conscious of how I invest our grant monies so that we can stretch our dollar and resources even further.
Personally, and this is incredibly mushy and sappy, but you don't realize the people you love the most are such a core part of your identity until you are separated from them. It definitely made me aware of how in love I am with my partner, DeJon, and how the two of us value service and putting others before self. We also realized how much we want service, both domestically and internationally, to be a part of our love story for the rest of our lives.