We are featuring Dr. Sonia Hernández for our Staff Spotlight this week! We interviewed some of our team a few months ago so we could share with you a little bit about their lives. All of our staff are hardworking, passionate individuals who enjoy serving their communities and working with ISL volunteers, and they all have their own very unique stories. This is what we learned in our interview with the international director, Sonia!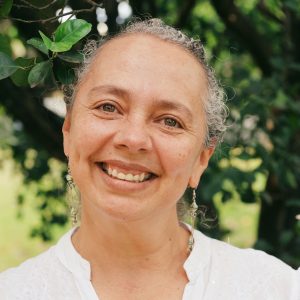 Where is she from? Where has she lived?
Sonia is from Costa Rica. She has also lived in the US, Japan, South Africa, and Israel.
What does she love most about her country?
She loves the nature and the people.
What is her family like?
Her father is 85 years old and her mother is 86. There are four siblings total: Fernando, her older brother, Ana María, her older sister, Marta Elena, her younger sister, and Sonia.
Where did she grow up? What was her childhood like?
Raised in Costa Rica, she had a happy childhood despite living in poverty.
What was the most impactful moment for her during her education?
It had been a dream for Sonia to travel to Japan, and she was able to achieve it when she lived there to study and get her Master's. In the US, she earned her Doctorate, which had also been a dream for her. It was a privilege that she treasures.
What has she worked in besides being the international director?
Sonia dedicated a large part of her life to molecular and biochemical cancer research before starting to work with ISL.
At what point did she realize what her calling was?
When she was 7 years old, her grandfather died from cancer. At that moment, she said, "I am going to study cancer." That was what she studied, but she also had another calling that came from her parents. Since they were very poor, her parents taught them to share what they had with people who had even less. Her mother always helped in the church, and that allowed them to see how important it was to share and help. She took that calling with her when she lived in other countries. For example, living in the US, she used her Saturdays to help in soup kitchens, and in Japan, she helped people learn Spanish. When she returned to Costa Rica to live with her mother, she retired from research and dedicated herself to being a volunteer at ISL before becoming the international director.
What was her path to becoming the ISL international director?
The founder and president of ISL, Michael Birnbaum, asked Sonia to help him with the logistics of the programs and to open programs for ISL. She was very happy to accept the challenge.
How long has she been working with ISL?
She has worked with ISL for almost 13 years.
A brief summary of what she does as the international director:
Sonia opens programs in countries (like Peru, Jamaica, and the Dominican Republic and Haiti), reopens programs in countries where they have closed (like Tanzania and Belize), implements regulations, promotes best practices, and is the contact between the US staff and the other countries. Also, she leads groups once in awhile.
What inspires her most about what she does?
Before knowing about ISL, she and her friends would do humanitarian aid once a year. ISL gave her the platform to make it bigger and on a larger scale to reach more people. She says that it has been an amazing experience.
Want to experience Costa Rica yourself? Click here to see our upcoming teams!