McGill University student, Frank Battaglia, has been partnering with ISL to send global health volunteers to serve the health care needs of the Dominican community of El Mangular since 2013. This month we're honoring him as our Outstanding ISL Community Member, and we've reached out to him about his experiences as an ambassador for ISL:
How many ISL teams have you organized/volunteered with?
Since July 2012, I've organized 4 teams personally, but overseen a number of other student volunteers from universities across Canada, which means I've been responsible for around 10 trips in the last 4 years!
What made you decide to focus your efforts on continuing to serve in El Mangular?
Our work in Mangular is based on the idea of providing long-lasting, ethically-conscious health care and humanitarian aid. I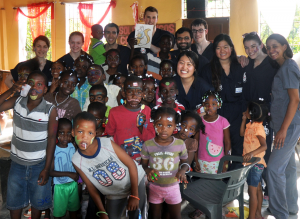 didn't want to run a program that helped a community, and then totally abandoned it after your week of work was over. To me, it didn't seem fair to community and could have serious health effects. I asked to be matched up with a community in the DR that has received little to no aid and is in desperate need of long-term care, and that's how we began working in Mangular! Now, after the past 2 years of working there, we have all noticed substantial changes in the health and disposition of the community!
How has the community of El Mangular changed since you first started working there? 
We've seen amazing development in the community. One of the major changes has been the decrease in acute infections and the shift of care towards managing chronic diseases, as well as improving the quality of life of the patients by increasing access to glasses or other counseling. Our efforts in the next few years will focus on improving the infrastructure and sanitation of the community while continuing to offer health care.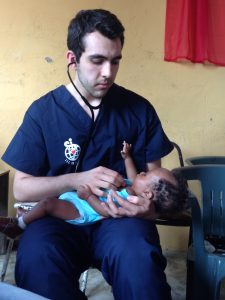 What do you find most valuable about the global volunteer experience?
I enjoy seeing the impact global volunteering has on the community, which is an improved life, but equally as interesting is seeing young adults inspired to go on to change the world after returning to Canada. I've seen a number of students take this experience and run with it, making their own, or implementing ideas for Canadian health care that they learned the basics of while in the Dominican. To me, sparking a student's interest in global health and giving them the opportunity to grow this interest is a major component of the program.
"ISL has been an amazing experience these last few years, and I am grateful for everything it has taught me medically, socially, and managerially. I am grateful to make so many friends in the Dominican and in Canada. ISL has really opened my eyes to global health and made a lasting impact on my career goals in the future as I enter into medicine." -Frank Battaglia.
*Note: Although most ISL volunteer opportunities are short term, ISL's presence in communities in which we work is long lasting. We partner with governmental organizations and non-profits and return to communities regularly in order to ensure that our work – in partnership with our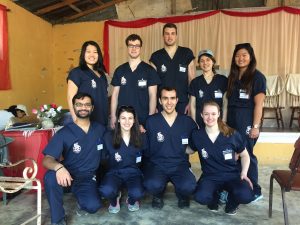 volunteers – is sustainable.
Frank's ISL story is a lovely example of how a volunteer can create a personal connection with an ISL partner community. We appreciate Frank's commitment to sustainable service and the introductions he has facilitated between ISL and other likeminded individuals.