This week we are featuring Pavel Guevara for our CC Spotlight! A couple months ago, we interviewed some of our country coordinators so we could share with you a little bit about their lives. All of our CCs are hardworking, passionate individuals who enjoy serving their communities and working with ISL volunteers, and they all have their own very unique stories. Here's what we learned in our interview with Pavel, the country coordinator in Nicaragua!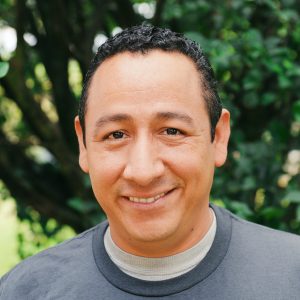 Where is he from? Where has he lived?
Pavel is from Nicaragua in Central America, and he has lived in Nicaragua his whole life.
What does he love most about his country?
He likes the foods and the culture of Nicaragua. They have a very diverse culture because of the cultures that came over from England and Spain along with the indigenous cultures. The combination has created a very interesting culture.
What is his family like?
Pavel has a happy family along with his wife and one daughter.
Where did he grow up? What was his childhood like?
He grew up in Managua, the capital of Nicaragua, after having lived the first eight years of his life in Costa Rica when he and his family were refugees there during the war in Nicaragua.
What was the most impactful moment for him during his education?
Pavel went to law school. The most difficult thing for him was deciding if he wanted to be a lawyer or a pastor. His father and his father's whole family were lawyers and judges, and in Central America, it is expected that the father's job also be the son's job. However, he left that path and decided to study theology as well. Although he studied law, he never worked as a lawyer, but he has been a Lutheran pastor. He says it was a very difficult time, but thanks to God, everything has gone really well afterwards.
What has he worked in besides being a CC?
He worked for the Nicaraguan government in the Supreme Electoral Council as a juridical assistant, he was a pastor for five years, and for more than seven years he was a translator for ISL. After that, he was an ISL team leader for four years, and about five years ago he became an ISL country coordinator.
At what point did he realize what his calling was?
Since he was young, Pavel always liked theology and wanted to preach and be a pastor. It was something that was there hidden in his heart that he decided to develop.
What was his path to becoming an ISL CC?
He says it is a long story, but he became the director in Nicaragua because five years ago, the person who was the director became gravely ill. There was a need to choose a new director, and Michael Birnbaum chose him to do it.
How long has he been working with ISL?
Pavel has worked with ISL for about 14 years.
A brief summary of what he does as a CC:
He maintains good relationships with all of the organizations they work with, such as religious and governmental organizations, and with all the community leaders where they serve with groups of volunteers. The most challenging and delicate part of his job is maintaining ISL's high reputation. He ensures that there are no legal problems, that their standards are appropriate and acceptable, and that they are recognized and backed by all of the authorities that they work with.
What inspires him most about what he does?

What most inspires Pavel is serving in the communities because, when someone goes with a teams, it is an experience that breaks their heart to see the people and their needs. As an organization, they can do something for the communities, and they always thank God for ISL and for all the volunteers because in some way they always make a change in someone's life. What impacts him most is having the possibility of changing lives and bettering the quality of life of the people they work with.
Interested in serving in Nicaragua? Click here to see our upcoming teams!