Continuing with our Country Coordinator Spotlight series, this week we are featuring Gabriela Pérez, one of our country coordinators in Costa Rica! [See the Spotlight for our other Costa Rica country coordinator, Pouchi, here!] A couple months ago, we interviewed some of our country coordinators so we could share with you a little bit about their lives! All of our CCs are hardworking, passionate individuals who enjoy serving their communities and working with ISL volunteers, and they all have their own very unique stories. Here's what we learned in our interview with Gaby.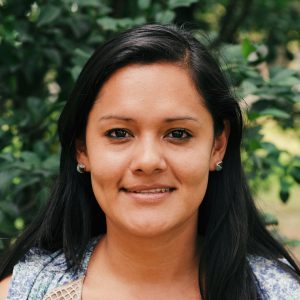 Where is she from? Where has she lived?
Gabriela is originally from the Province of Alajuela, Costa Rica. She lives in a community called Dulce Nombre, which is a just a few minutes away from the Volcán Poás National Park.
What does she love most about her country?
She loves nature, since she lives around a lot of trees and plants. Nature is a big part of Costa Rica.
What is her family like?
Gabriela lives with her mother and father. She has three siblings, ages 20, 25, and 26, and a dog, and she is the oldest.
Where did she grow up? What was her childhood like?
She lived for about nine years in a semi rural area in San Isidro, close to her grandparents. She went to elementary and high school there. Her childhood was very special because she had fun with her cousins who were the same age and also because of the education she received when she was young.
What has been the most impactful moment for her during her education?
Currently, Gabriela is studying preschool education and is finishing her Bachelor's degree. The most important moment for her in her education until now was when she received her Certification, which was the first university degree she earned. She was very happy to graduate, especially because of all the effort she had put into doing it. She believes that all the little steps that one takes in order to get a degree add up to be something great.
What has she worked in besides being a CC?
She worked before in an organization that contributed to the construction of a pluralistic, democratic, and respectful society where they focused on children and women. She worked in the office there for five years.
At what point did she realize what her calling was?
Gabriela belongs to a church, and when she was 23 years old, they asked her to accompany a group of children on a retreat. When she was there, she felt that that was for her, and she decided to study education.
What was her path to becoming an ISL CC?
Everything started with helping with basic things like making calls and preparing things for the groups. At some point, the previous coordinator retired, and Sonia was left by herself with the organization in Costa Rica. Gabriela started as an assistant to Sonia for five months. She then started her job as a country coordinator with Pouchi, the other CC in Costa Rica, in June 2014. Since she had already worked with ISL and knew a lot about the organization, they decided that it was time for her to be part of the coordinating.
How long has she been working with ISL?
She has worked with ISL for two and a half years.
A brief summary of what she does as a CC:
The CCs in Costa Rica do a little of everything. They prepare the logistics of transportation, food, itinerary, calls to the staff and the communities, and interviews, among other things. Also, they are in charge of the ISL budget in Costa Rica and send all the information to the International Service Learning basecamp in the US. Outside of the office, they visit the communities and institutions to see which ones would be right for the groups to serve.
What inspires her most about what she does?
What most inspires Gabriela is more focused outside of the office. She likes to help other people, have contact with the most vulnerable, and be a bridge so that the volunteers can come to help as well.
Interested in experiencing Costa Rica for yourself? Check out our upcoming teams here!