A few months ago, we interviewed some of our country coordinators so we could share with you a little bit about their lives. All of our CCs are hardworking, passionate individuals who enjoy serving their communities and working with ISL volunteers, and they all have their own very unique stories. This week, we are featuring the lovely Evelyn Puello, our Dominican Republic Country Coordinator!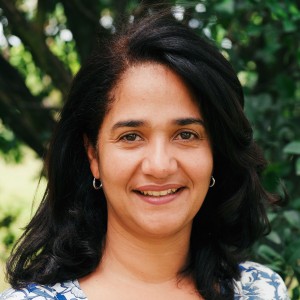 Where is she from? Where has she lived?
Evelyn is from Santo Domingo, the capital of the Dominican Republic, and has lived there her whole life.
What does she love most about her country?
She loves many things, but especially the people. She says they are very hospitable people, especially with tourists. They are known for being extremely kind to those who visit their country. Also, she loves the gorgeous beaches and the food.
What is her family like?
Evelyn has two daughters: Yonairy, who is studying Medicine, and Saskia, who is studying Architecture. They are very close as mother and daughters, and they share everything; in fact, their relationship is more like that of friends than of mother and daughters. Her daughters are a great support for her at ISL, and they help quite a bit when teams come.
Where was she raised? What was her childhood like?
She was raised in Santo Domingo, and her parents were wonderful, especially her father. He desired to give her all the good things that could be given to a child, and he was very supportive of the good and not the bad. Evelyn received much support in every sense of the word, whether that be economic, spiritual, or moral. She had a good childhood, and her father taught her about all the good things in the areas of life and family. He always wanted to keep their family together.
What was the most impactful moment for her during her education?
One of the things that she remembers most about her childhood was how her father taught them to respect their elders. Regarding their aunts, he taught them to respect them and be available for whatever they needed, like if they needed to go to the doctor's office. They did not have their own children, so they had the role of their children. Also, her father took them to his hometown, San Cristóbal, and was very attentive to his family and his friendships. They learned that they needed to be faithful even when no one else was. Her education taught her not to touch what belonged to others and not to take what was not hers.
What has she worked in besides being a CC?
Evelyn's job was with her father. He had an industrial mechanics workshop, and she worked with him in the area of administration. Later, she worked for two years for Habitat for Humanity. There, her work consisted of helping to construct homes in her country. It was a wonderful experience for her, and she believes that it helped prepare her to work for ISL.
When did she realize what her calling was?
When she started attending her Baptist church, she saw what her calling to service was: to serve those in need. She worked in different ministries at her church, with the older adults and the children. It was there that she really realized her calling.
What was her path to becoming a CC?
Evelyn heard about ISL through a friend, Cristabel Sosa. Cristabel was the country coordinator at the time when Evelyn started, but Cristabel could not continue because she needed to finish her studies, and she worked for the government. She introduced Evelyn to Sonia, and Sonia started to train her as a team leader; she says that she is thankful that God allowed her to meet Sonia and that Sonia was able to share her wealth of knowledge with her during that time. She learned quickly, and it was easy for her, so Sonia decided to make her both the country coordinator and team leader until another team leader came along. She had her first group in June 2009, and in December of that year she started on her own as an ISL country coordinator and team leader.
How long has she been working with ISL?
She started at the end of 2009.
A brief summary of what she does as a CC:
The first thing is finding a community where the teams that are sent will work, to make sure that that community has the requirements that ISL has to bring a team. When the team is there, they meet them at the airport, take them to their lodging, and give them food from the country. Evelyn coordinates all the transportation and food and finds the doctor that will work with the team and the translators. Basically, that is the CC's job: to look after the teams from when arrive until they leave. Afterwards, she prepares the financial report of all the last team's costs.
What inspires her most about what she does?
What most inspires Evelyn is seeing the reception and acceptance that the people in the communities give to the ISL teams. When she visits a community, she loves to see the people with a thankful heart for all that they do for them. She says that it always has to do with the fact that the teams give their best effort, whether through advice or talking to them about God. That is what she most enjoys about her work, and, of course, meeting each of the volunteers who come to her country. Although they come from the United States, they are often the children of people from other parts of the world. What she likes most about her job is getting to know all about those cultures and being able to give their best to each of the volunteers who come to their country.
Interested in learning and serving in the Dominican Republic and Haiti? See our upcoming teams here!