Here at ISL, we believe in giving back to those in need. Many organizations report their annual success in profits. We instead celebrate our annual success in measuring how much of a positive impact we've made.
Our mission is to support cultural awareness, service-based learning, and sustainable development through experiential and responsible volunteer travel programs that inspire a lifestyle of service.
Here's a look at how we upheld our mission in 2019.
We were able to hire two local staff to help with administrative and development work from our Kellogg, Idaho base camp, bringing our US staff number to nine.
We were also able to add a new salaried staff position in Costa Rica and one in Colombia, bringing our international staff number to eleven.
We were able to provide quality, culturally-focused programming for 969 students and professionals.
We were able to develop and facilitate 39 faculty-led programs for partner colleges and universities.
We were able to give $58,527 in grants and scholarships, providing increased access to global education.
We were able to provide site visits, welcoming 13 educators to our host communities in Mexico, Costa Rica, and Belize to meet our local staff and partners and introduce them to our programming.
We were able to sponsor a doctor in Belize for continuing education at the FDM Academy in Boise.
We were able to send US and international staff to participate in events including the American Physical Therapy Association Combined Sections Meeting, the Texas Association of Advisors to the Health Professions Conference, the Oregon Student Nurses Association Convention, the Central Association of Advisors to the Health Professions Conference, the Forum on Education Abroad Conference, the Critical Dialogue "Education Abroad in the Majority World," the Washington State University Health Professions Expo, the Northeastern Association of Advisors to the Health Professions Conference, the National Student Nursing Association 67th Annual Convention, the American Occupational Therapy Association Expo, the Oregon Health Professions Swing, the Western Association of Advisors for the Health Professions Conference, the Nursing Students of Washington State Annual Convention, the 107th Annual Montana Nursing Association Convention, the 17th Annual UC Davis Pre-health Conference, the Kansas Association of Nursing Students Annual Convention, the National Student Nurses Association Mid-year Conference, the 6th Global Service Learning Summit, NAFSA Regions I & VIII, the Critical Dialogue "Decolonizing Education Abroad," the Sigma Global Nursing 45th Biennial Convention, and the 6th Annual AMSA Premed Fest.
We are very thankful for the global ISL community, our committed staff, our host communities and organizations, partner educators and institutions, and our program participants. We are proud of what we are able to accomplish together.
We look forward to a very busy 2020!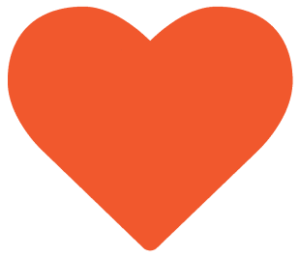 The ISL Team